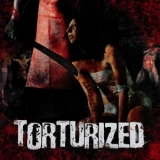 Torturized
Authority
Released in 2012
Mixed, Mastered
Germany
What the press has to say about Authority...
Hell is Open - 01/2012
.........Durch die Glasklare und druckvolle Produktion, welche von Mastermind Andy Classen in den Stage One Studios gemixt und gemastert wurde, ist jedes Instrument sauber heraus zu hören, sodass auch Mirko am Bass nicht untergeht und einem öfters die tiefen Bassläufe durch die Gehörgänge rauschen. Andy Classen ist immer eine gute Wahl, wenn man es sich irgendwie finanziell leisten kann, was im Undergroundsektor sicherlich nicht so einfach ist. Dem Mann gehört mittlerweile auch mal ein Denkmal aus hartem Stahl gegossen, aber wieder zurück zu den Hauptprotagonisten Torturized.